What's New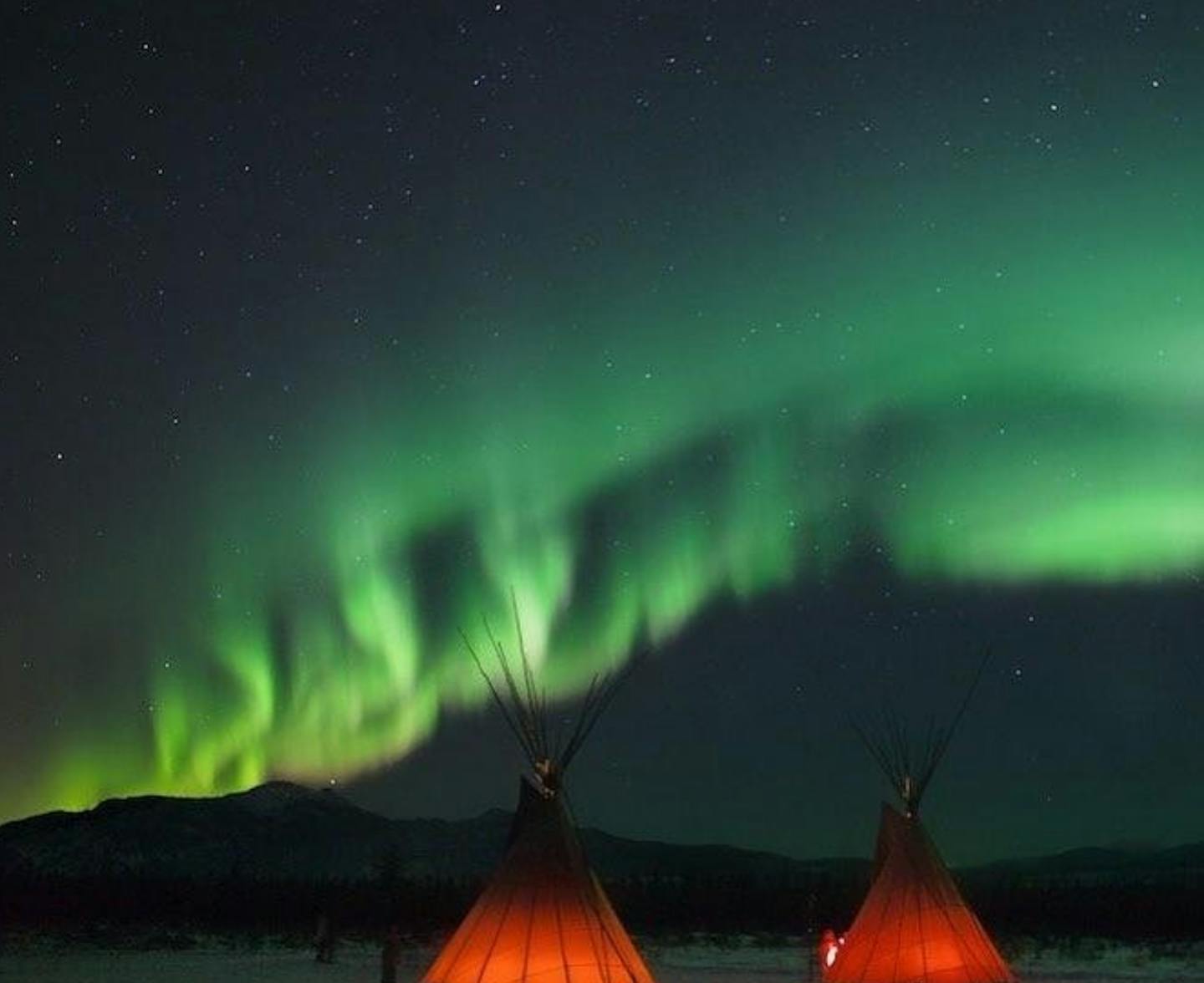 Win the Trip of a Lifetime to the Yukon
Draw date is October 15!
Experience Canada's beautiful North with this unique and adventurous trip. From the moment you take off , you will embark on a trip that you will remember forever! Departing from either Calgary or Edmonton, you will fly into Whitehorse where you will spend 4 nights at the Best Western Gold Rush Inn. After experiencing Whitehorse's magic and a tour of your choice with Who What Where, you will fly to Dawson City where you will stay for the last three nights.
Valued at $5,000, this is truly a trip of a lifetime. Odds of winning are 1 out of 276!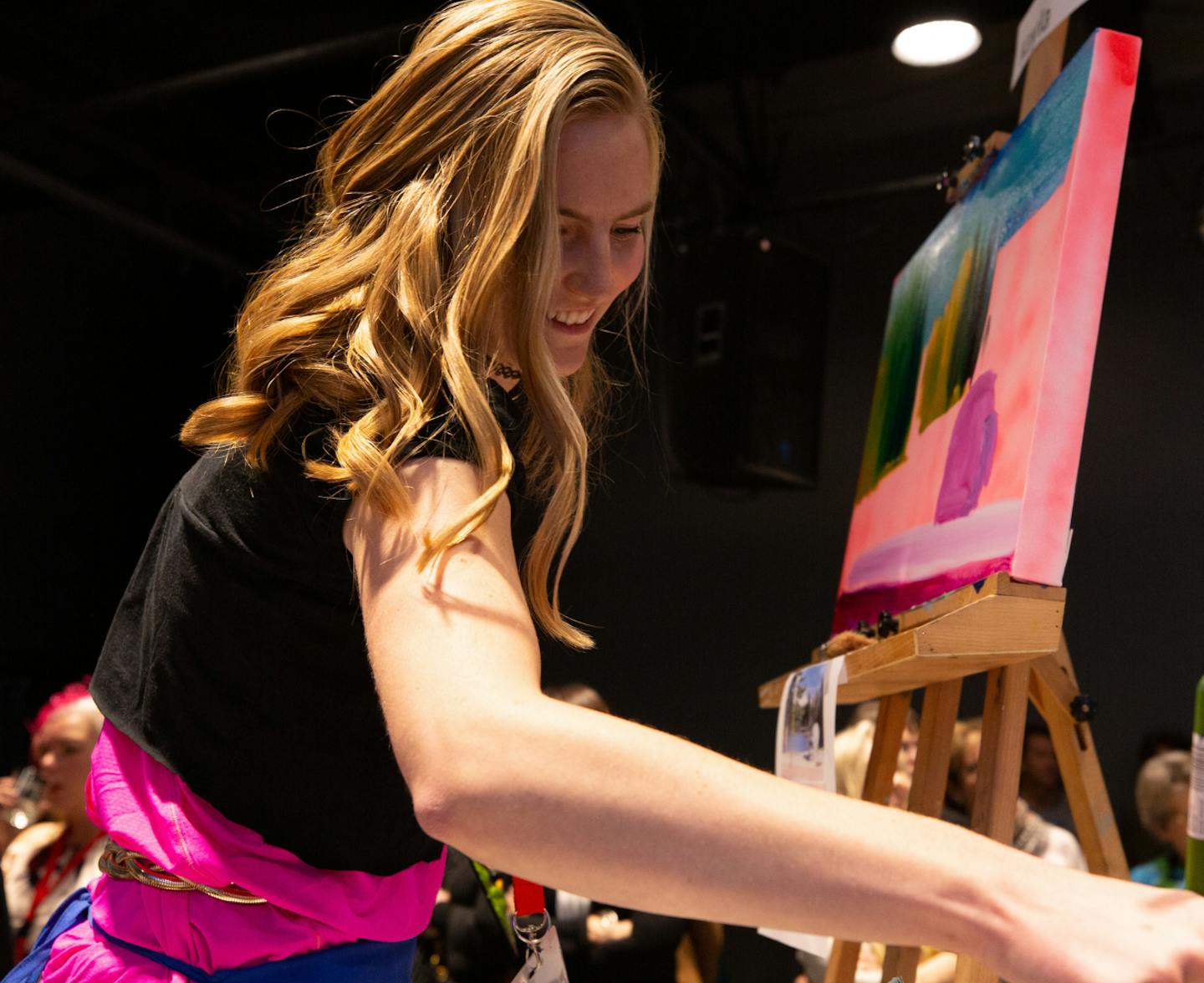 Festivals and Special Events
Sat. Oct. 16
Creative Combat, our biggest fundraiser of the year, returns to artsPlace on October 16! Watch 12 local artists compete to create an original work of art in only 20 minutes. You can also win a dream trip to the Yukon or bid on amazing items in our online silent auction.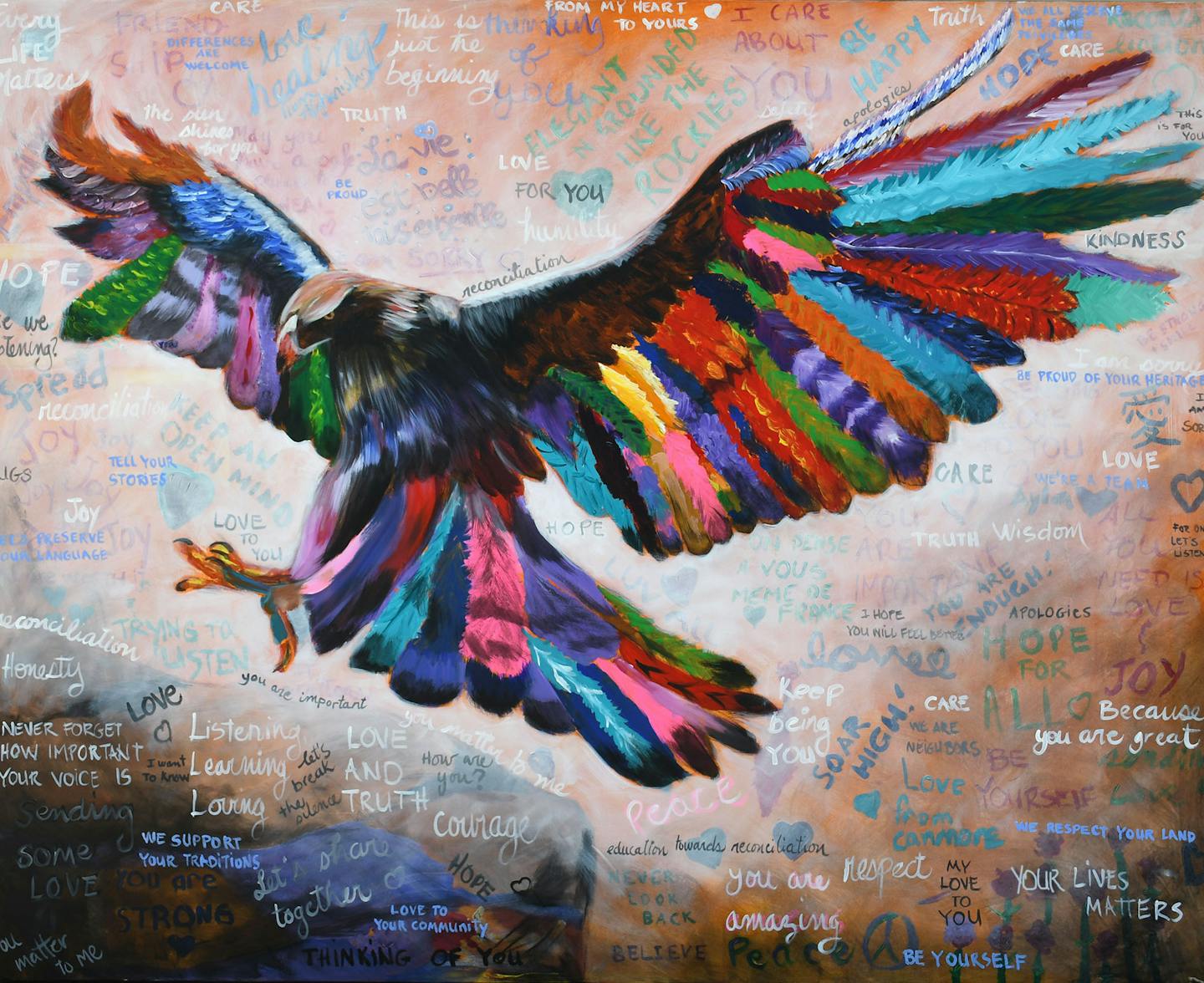 In-person viewing: Tue. Oct.12 at artsPlace from 11 a.m. - 7 p.m.
Silent Auction Closes: Sat. Oct. 16 at 9:30 p.m.
This year we're bringing our famous silent auction back online! Browse our amazing selection of items and don't miss out. Bid on extraordinary products, one-of-a-kind experiences, and incredible local artwork.
We would like to thank the generous donors of these items for their support and commitment to making arts and creativity in the Bow Valley accessible to all.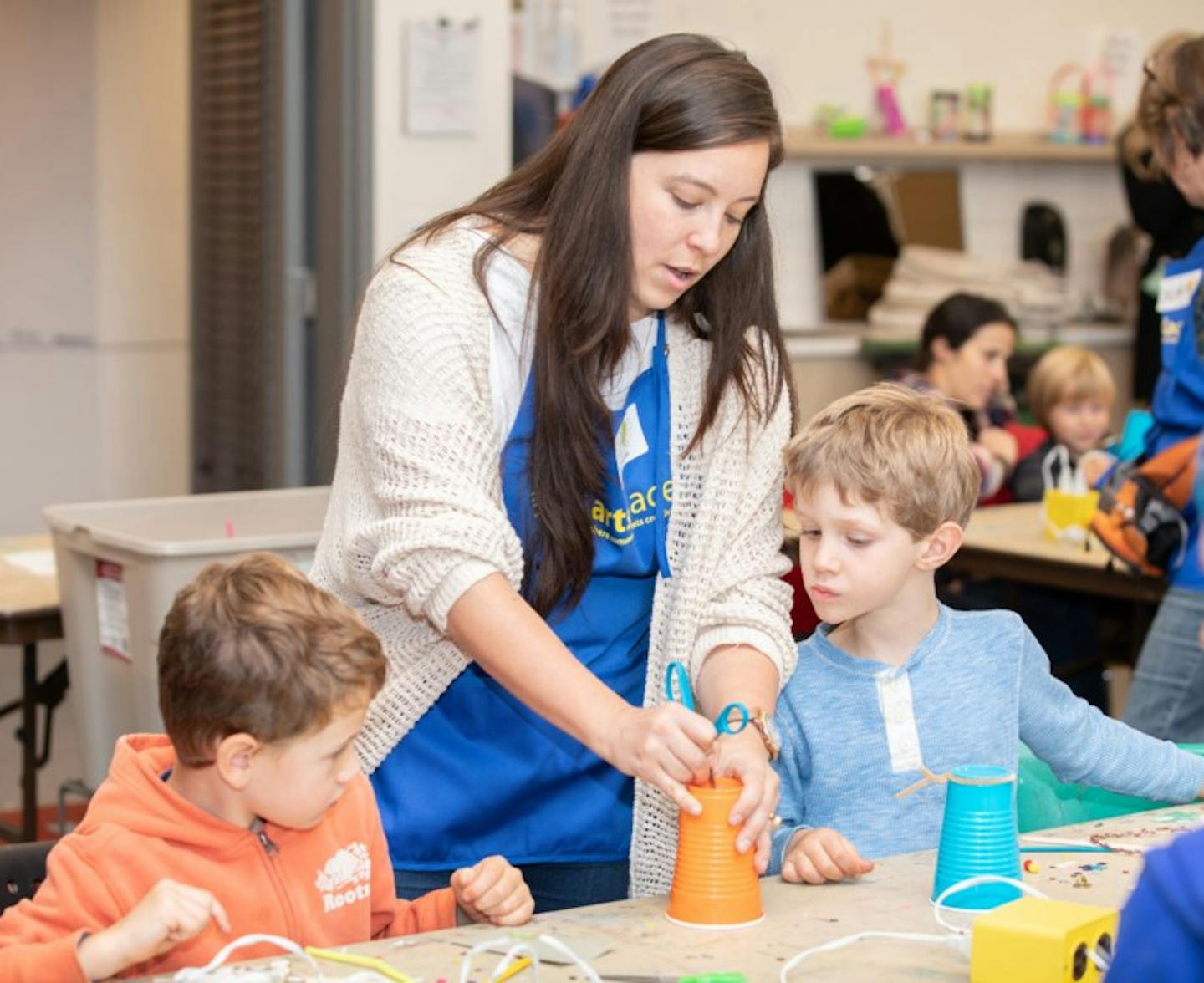 We are looking for a Programs and Operations Coordinator and an artsPlace Weekend Supervisor to join our team!
The Programs Operations Coordinator is a full-time permanent position. Application closes on Monday, October 11.
The artsPlace Weekend Supervisor is a part-time hourly position. Application closes on Friday, October 15.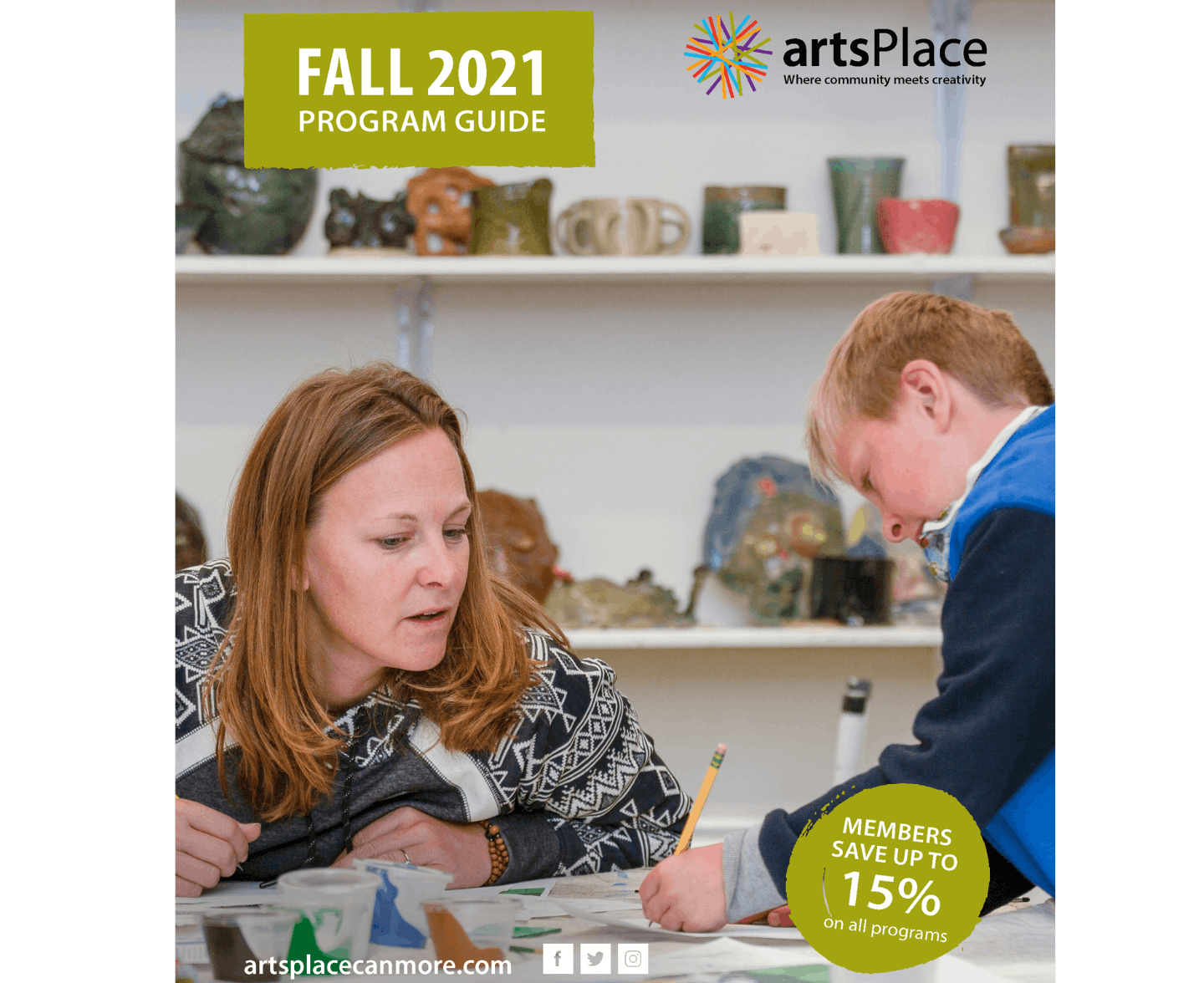 Browse our 2021 Fall Program Guide
We can not wait to see you in the fall. From ceramics to drawing and sewing to events for all ages and preferences, this fall will be full of creativity and inspiration.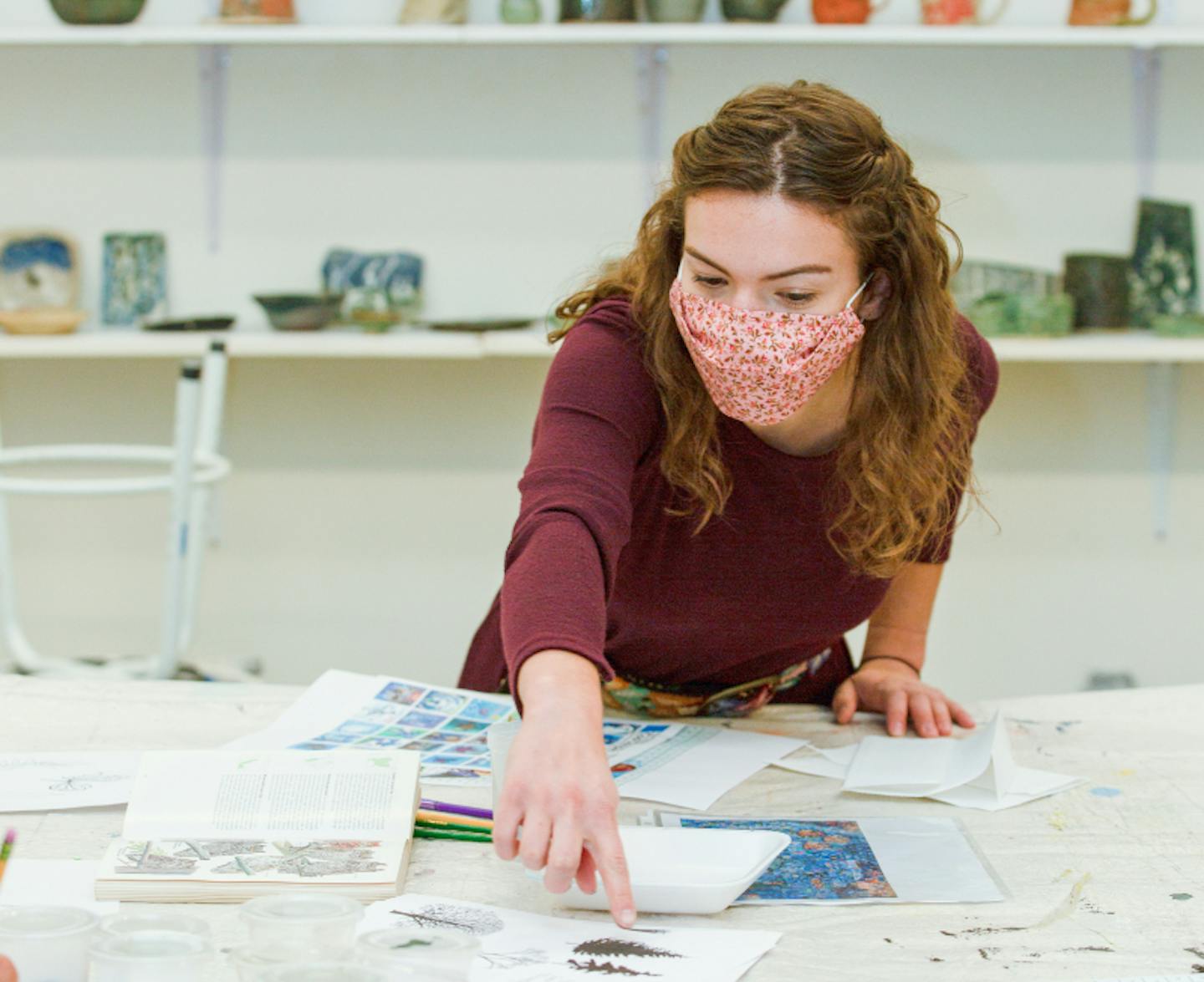 artsPlace is participating in the new Restrictions Exemption Program in order to keep our Fall Programming running and our facilities open and safe for our staff, artists, instructors, visitors and participants.
What that means:
Effective Sept. 20, 2021 anyone born in 2009 or earlier who participates in programs or attends an event inside the artsPlace building will be required to provide one of the following: proof of vaccination, a private negative PCR or rapid COVID-19 test result taken within 72 hours or a Medical exemption letter. For more info visit our Health and Safety section.
Our Mission
We Grow the Arts to Build our Community and Enrich our Lives
Read more about us