What's New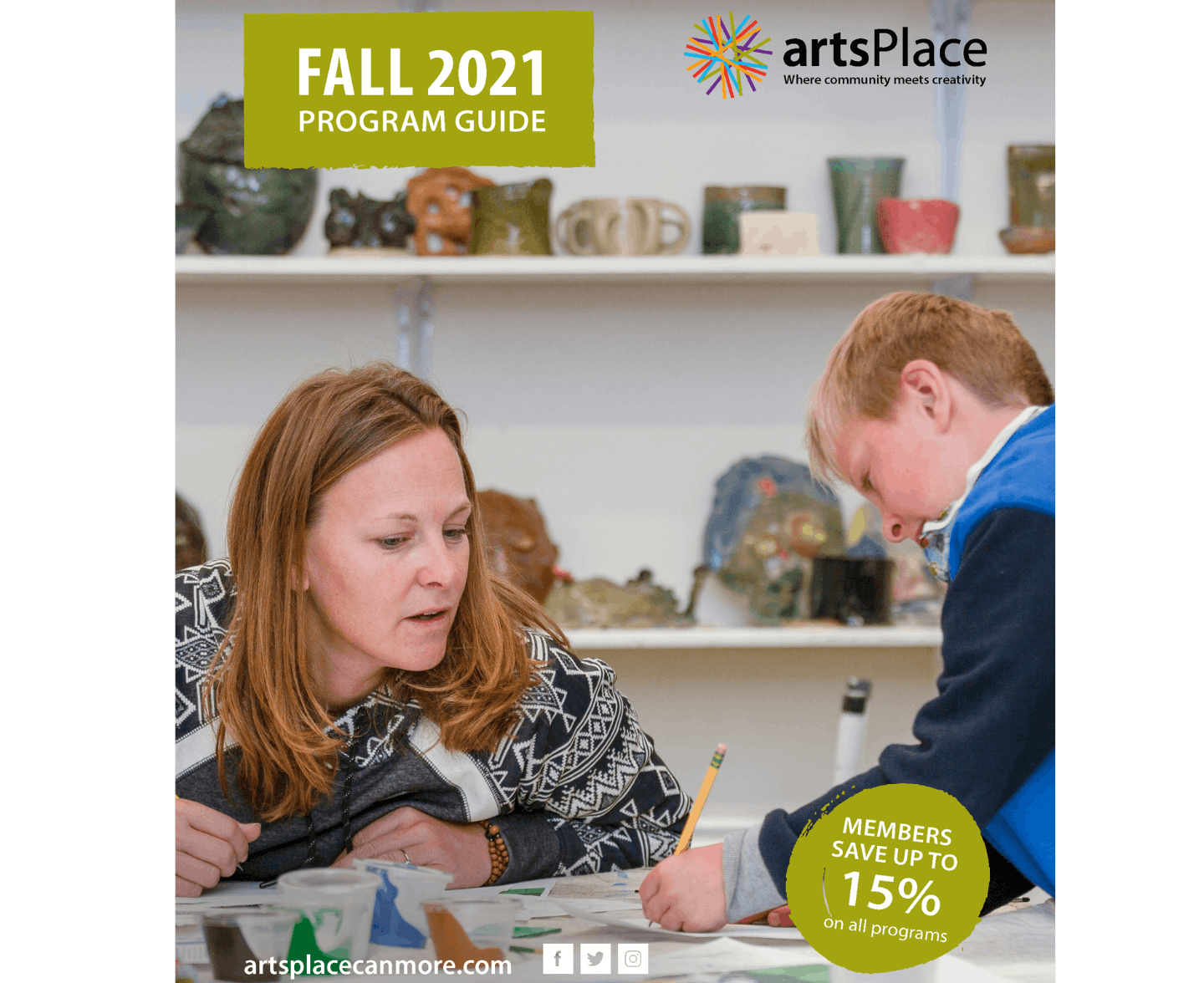 Browse our 2021 Fall Program Guide
We can not wait to see you in the fall. From ceramics to drawing and sewing to events for all ages and preferences, this fall will be full of creativity and inspiration.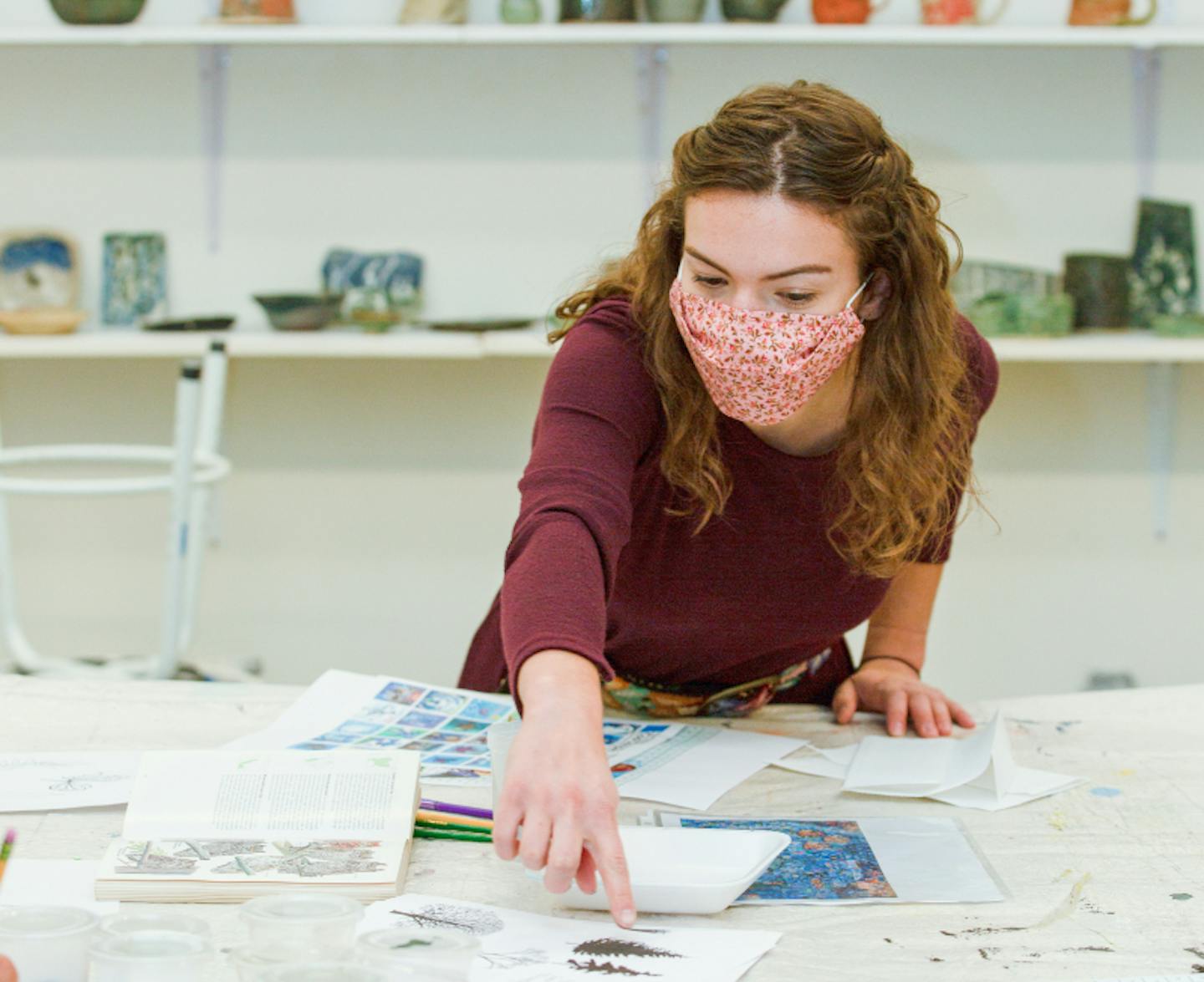 artsPlace is participating in the new Restrictions Exemption Program in order to keep our Fall Programming running and our facilities open and safe for our staff, artists, instructors, visitors and participants.
What that means:
Effective Sept. 20, 2021 anyone born in 2009 or earlier who participates in programs or attends an event inside the artsPlace building will be required to provide one of the following: proof of vaccination, a private negative PCR or rapid COVID-19 test result taken within 72 hours or a Medical exemption letter. For more info visit our Health and Safety section.
Our Mission
We Grow the Arts to Build our Community and Enrich our Lives
Read more about us