Host your event
Looking to host a meeting, community screening, performance, or presentation at artsPlace? Need space for you or your organization to gather or rehearse?
artsPlace is able to provide space and equipment for rent. Depending on availability, we are able to offer space rentals that include our theatre, gallery, meeting room and art studios. Please refer to our 2023 rental rates below.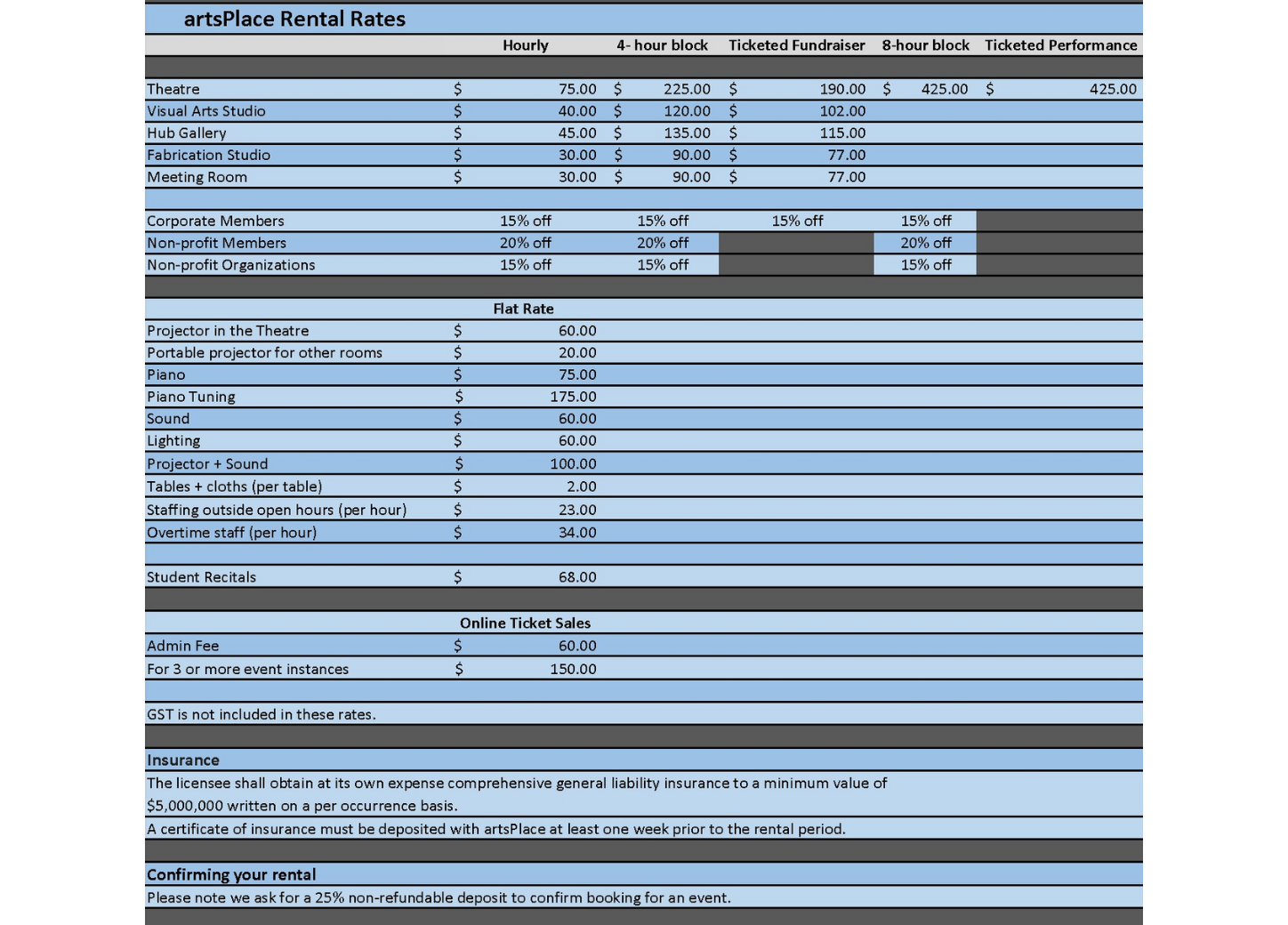 Please note we are only able to offer a limited number of rental dates, and ask that renters are responsible for their own marketing & promotion.
Because every renter is unique, we provide quotes based on your rental needs and our unique spaces and equipment. We give priority to community-based events that align with our mission to support arts and creativity in the lives of Bow Valley residents, and are happy to offer discounts for non-profit groups.
We have all sorts of equipment to suit your rental needs such as projectors and whiteboards for meetings or tables and tablecloths for events. Our 105-seat black box theatre is fully equipped with built-in technology and capable of hosting movies, music, theatre, and live-streamed performances. We are also able to help connect you to a qualified technician to handle your technical needs.