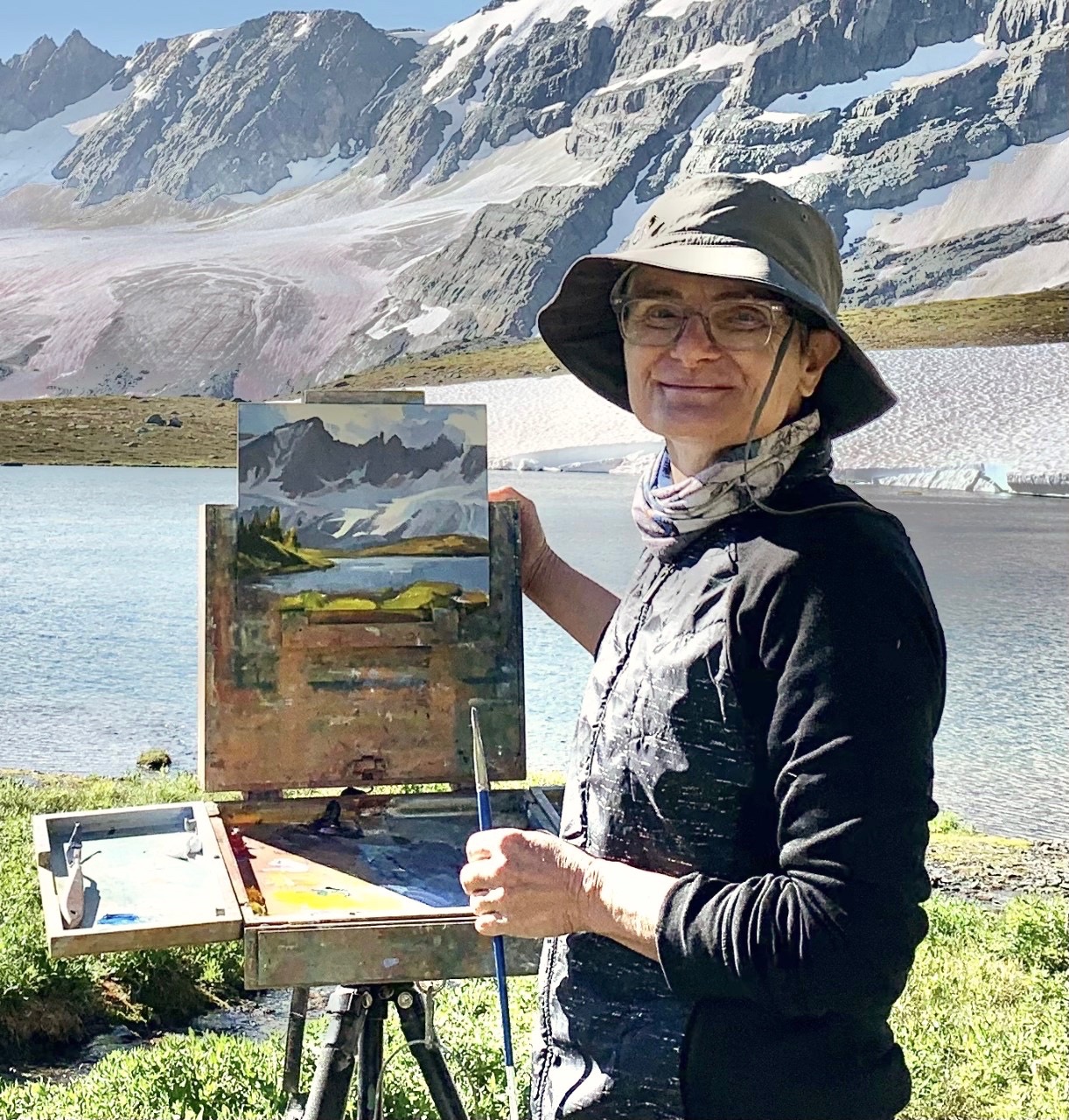 Canmore artist Patti Dyment was already obsessed with painting when she moved to Banff in 1985. 
Hiking and painting the Rockies has been an endless adventure and inspiration ever since. Grabbing every opportunity to further her painting skills, Patti eventually became a popular painting instructor herself. She has participated in several artists' residencies and has instructed plein-air painting excursions.
Having exhibited in galleries in Western Canada since 1988, Patti was awarded the Federation of Canadian Artists Signature status in 2012. Her work is represented by the Elevation Gallery in Canmore, AB and in Fernie, B.C.