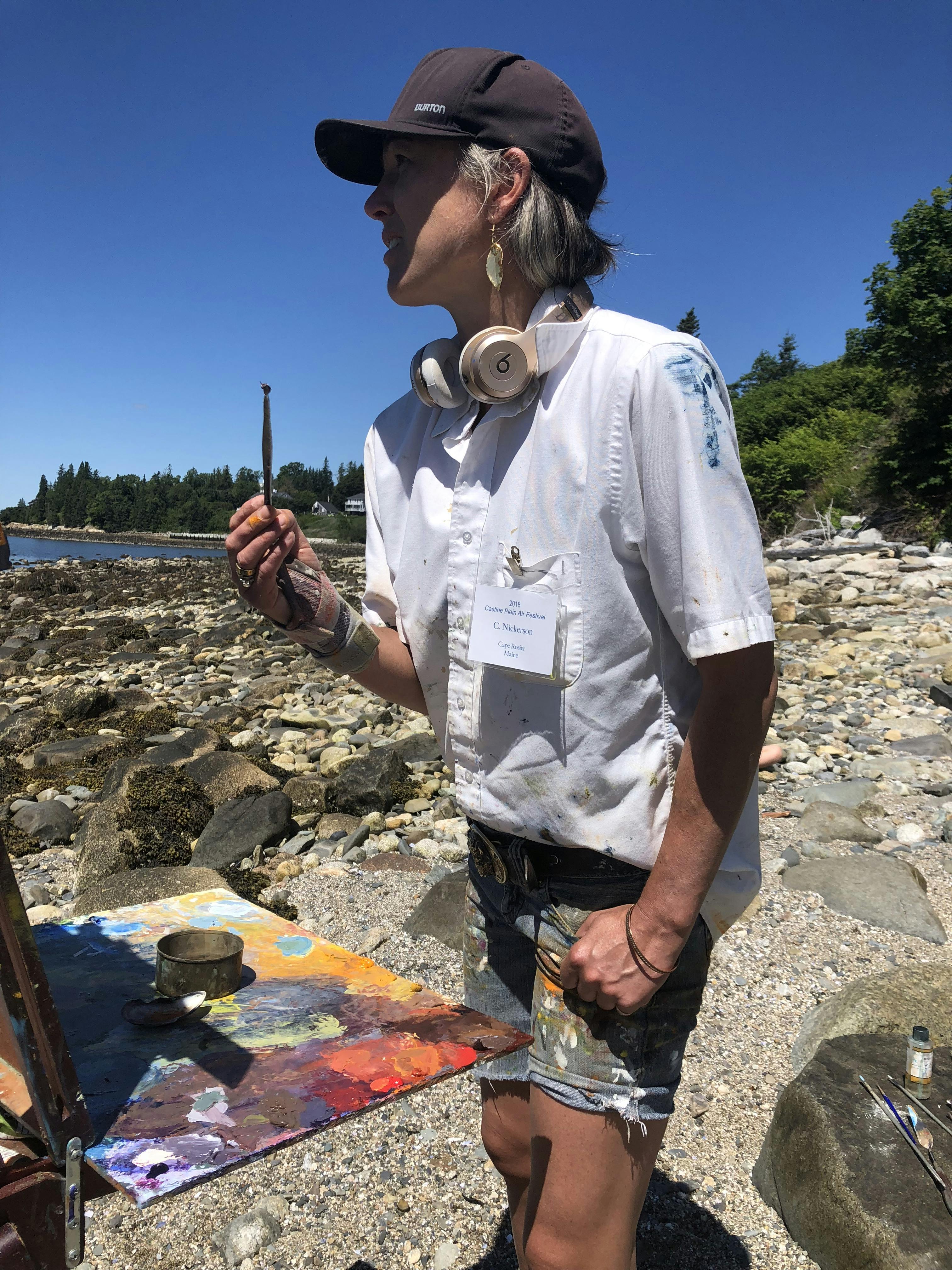 For the past 20 years, Chrissy Nickerson has been represented professionally throughout Canada and the United States.
A graduate from the Nova Scotia College of Art and Design, her work is bold in colour, composition and is primarily landscape based. Canmore locals recognize this award-winning artist by her orange wheelbarrow, as she transports her easel and paint box to sites around town.
Noted for her unique interpretation of landscape, Chrissy's work can be found in galleries that span Alta., B.C., Ont., even Maine, USA.