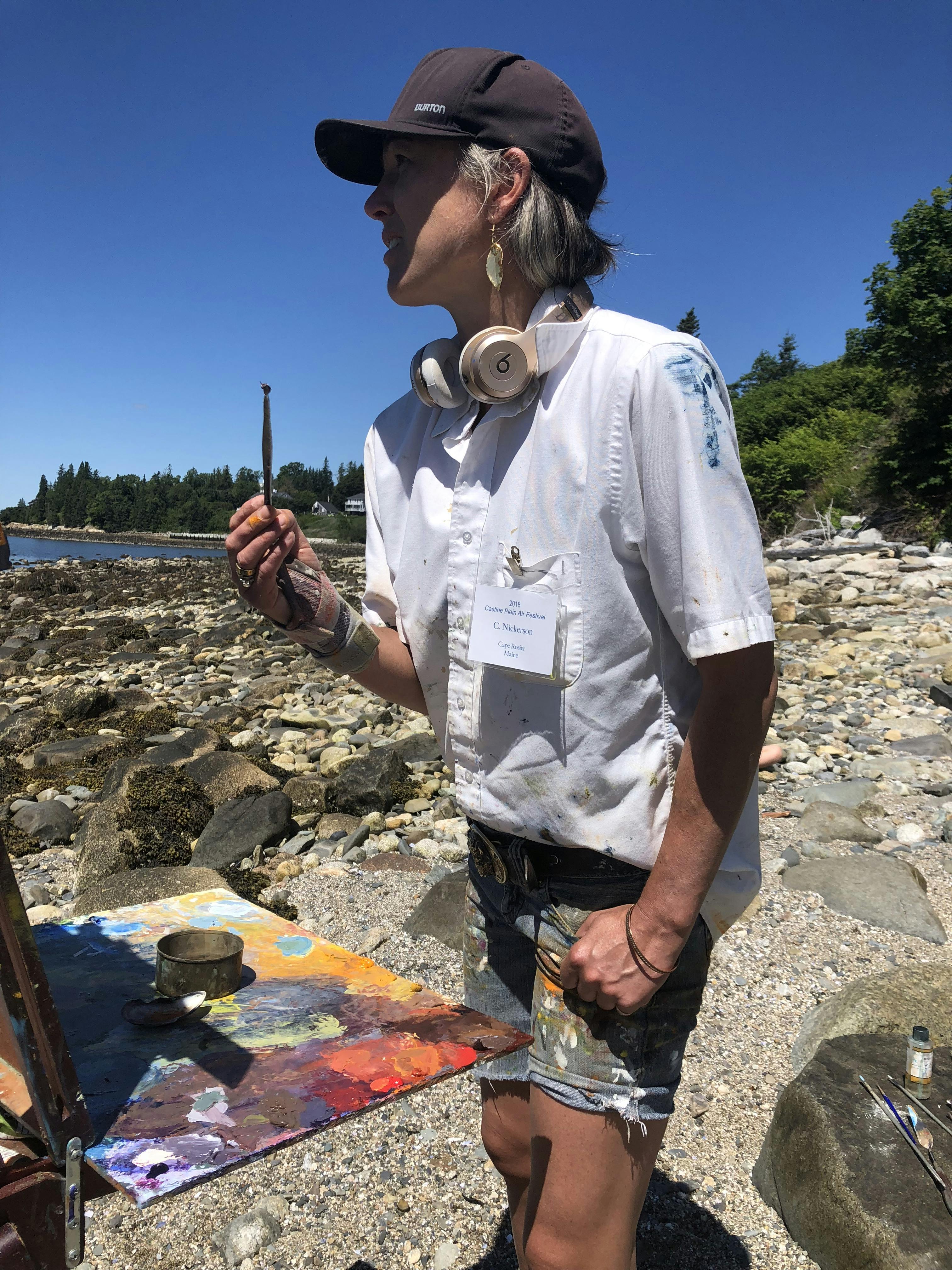 Chrissy Nickerson has been represented professionally over the past 20 years throughout Canada and the States. Her work is bold in colour, composition and primarily landscape based. Canmore locals recognize Chrissy with her orange wheelbarrow, as she transports her easel and paint box to sites around town.
Living and working in Canmore, Alberta since 2006, Nickerson's greatest percentage of work gives unique interpretation landscape. Bold use of colour and imaginative representation of nature are hallmarks of her work. Varied seasonal pallets of Alberta's Wild Rose Country give Nickerson unlimited inspiration for her work as a landscape artist.
In the summers watch for Nickerson's work in Vancouver, Ontario and Maine, USA.