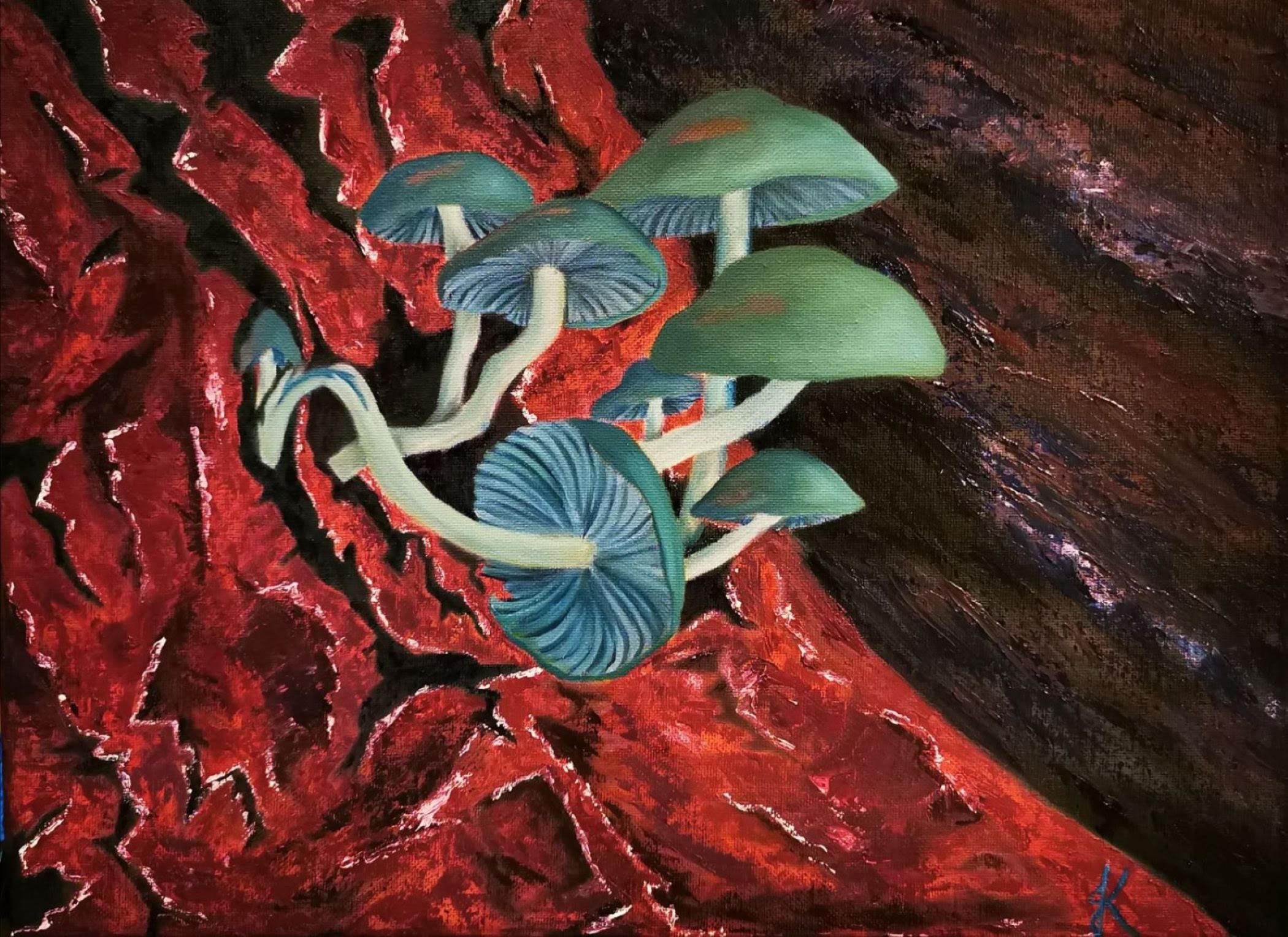 About the Exhibition
Look beyond, look below, look deep within to find the secrets in this exhibition. From mysterious mushrooms on the forest floor, to the curious colours in a piece of fire-kissed pottery, each work of art encourages an appreciation of the subtle and the sublime.
Featuring an eclectic collection by four artists, this exhibition includes paintings, pit-fired ceramics, calligraphy and wild foraged mushrooms.