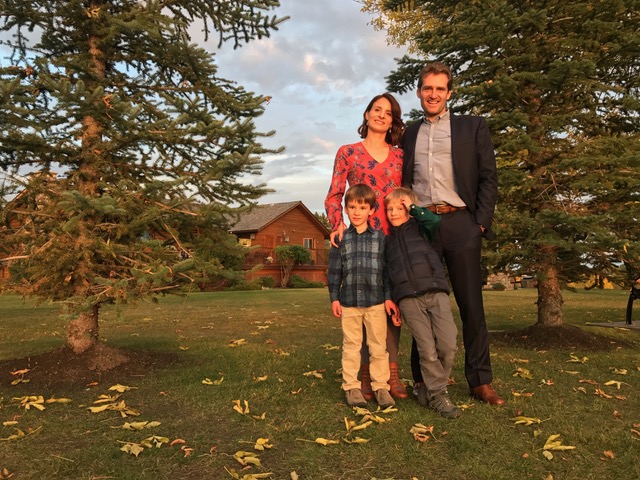 The MacIntosh family's life is filled with the sound of music. In fact, Davin, Alexis, Reid, and Jude each have their own personal connections to classical music.
An experience as a young boy helped to shape Davin's passion for the arts, which he would later have in common with his wife Alexis.
"I fondly remember my grandpa taking me to ballets and to operas in Toronto when I was my kids' age. It's been a part of my life ever since," Davin says.
A former cross-country ski racer, Davin spent a significant amount of time in the mountains in the mid-90s and early 2000s before moving back to Canmore in 2009 with Alexis after they got married. When not strapped into skis, Davin has always been drawn to creative outlets like painting and art therapy.
"A lifelong appreciation of arts and culture has made a big impact on me and my life. It's a nice balance with the other pursuits of Canmorites and that appreciation has helped me all through life."
As for Alexis, music has been the soundtrack to her career: first as a professional ballet dancer and now as a dance instructor. Now, she and Davin are singing the praises of the arts to their sons Reid, 9, and Jude, 7. Both boys have been playing the violin since the age of four.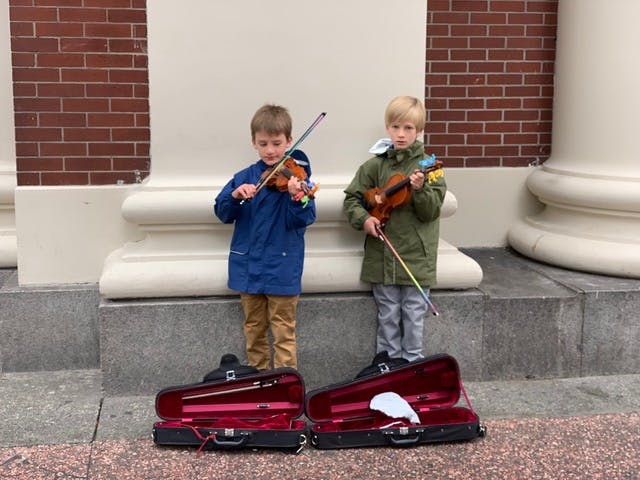 Whether it's taking in classical concerts together or the kids attending summer music camps, artsPlace is near and dear to the ears of the MacIntosh family.
"The kids love the live performances. Sometimes they are the only ones under the age of 25 in the audience," quips Davin, "but they tend to recognize others from the community, which is really special."
Davin says it was an easy decision for the family to support artsPlace by becoming a donor of the classical music program because of the high notes it brings into their lives, and into the lives of emerging artists and the community as a whole.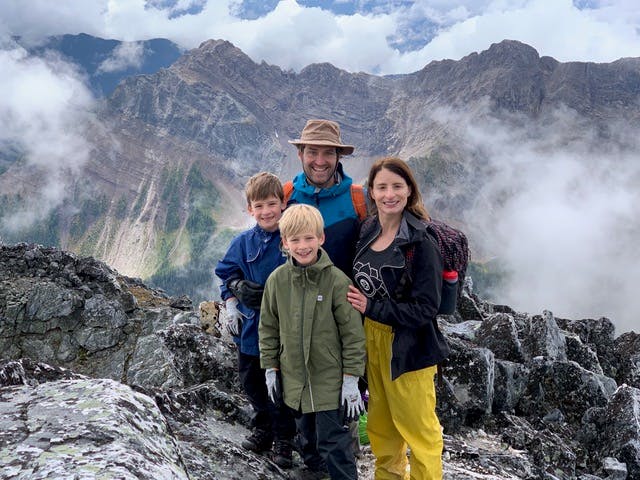 "Being a donor is a wonderful way to be a part of the community and to support the people who are bringing the arts to the community. I strongly believe those who can, should give back. We are so happy to be a part of artsPlace and to support something we love and get tremendous value out of." He goes on to say it's imperative to immerse his children in the arts for many reasons, such as fostering a healthy physical and social balance as well as building an understanding of other cultures. And for them, artsPlace is a key part of being able to locally access the experiences for building this multifaceted foundation.
"Going to artsPlace together is a great family activity. We love seeing our friends there along with people of all ages and stages, artsPlace brings the community together."
"Art Matters. Now more than ever. Expressing and enjoying art and creativity is an important part of living life to the fullest. The Arts provide diversion, provoke thought, and encourage human connection. Riverstone Insurance is a proud sponsor of Movie Creativity and World/Latin live music. We want to ensure that artsPlace can continue to bring these artforms to Canmore and enrich our community." – Vicki Young, Riverstone Insurance