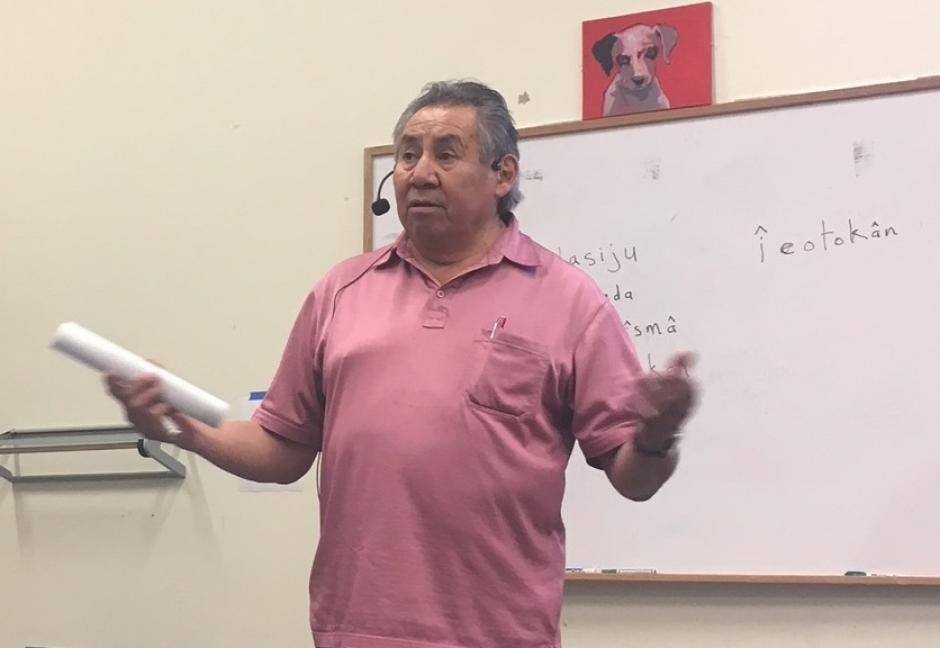 "In my class we say, 'wazin ĩeichninabi', which means 'I'm one with you'. I'll eat, I'll laugh, I'll cry with you."
"That's what I want to put out there in my class. And it's working," says Elder Buddy Wesley, facilitator of the Stoney Nakoda Language and Culture course at artsPlace. "This is about reconciliation. I'm happy this kind of work is happening."
At artsPlace, we are committed, through the Indigenous Connection program, to continuing to improve reconciliation practices in our community programs and relationships. We recognize that, "reconciliation must create a more equitable and inclusive society by closing the gaps in social, health, and economic outcomes that exist between Aboriginal and non-Aboriginal Canadians*".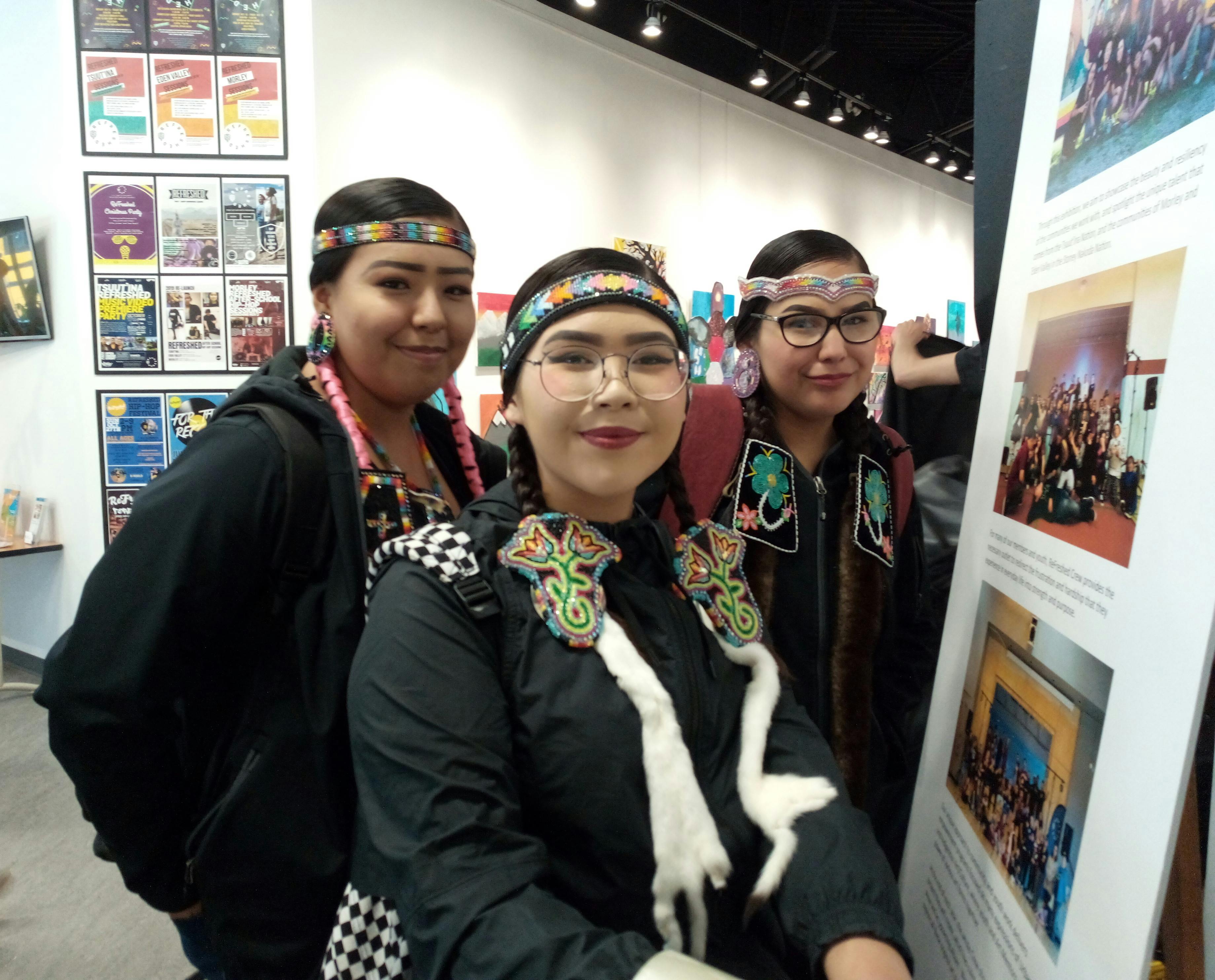 In 2019, artsPlace has proudly hosted the following reconciliation-based partnership programs:
• National Indigenous Peoples Day celebrations in partnership with Banff Centre for Arts and Creativity and Canmore Folk Music Festival, featuring performances and workshops from Indigenous artists;
• Stoney Nakoda Heroes Project in partnership with Exshaw School and the Galileo Education Network, in which Grade 4 students explored their family histories and created representations of their family heroes in clay busts, displaying their artwork at artsPlace in a pop-up exhibit;
• Youth Art Exhibition and Hip-Hop Showcase from ReFreshed Crew, in which youth from Stoney Nakoda First Nation and Tsuut'ina First Nation presented their original artwork and resiliency-based music.
These programs give Indigenous youth and emerging artists a platform to share their artwork with the Bow Valley community. But Indigenous Connections is not just about the arts, it's also about cross-cultural learning – an essential element in building bridges between communities.
Since 2017, artsPlace has launched a series of Stoney cultural programs, including "Tea and Bannock," led by Elder Una Wesley; "Pen & Ink Drawings and Cultural Stories" with Elder Roland Rollinmud; and a language and culture program taught by Elder Buddy Wesley, which continues each season.
The popularity of these programs shows there's a growing awareness of reconciliation practices in the Bow Valley and huge demand for these kinds of initiatives in the future. "Buddy is a wonderful, caring, and encouraging teacher, who created a welcoming environment for our class to come together to share in his culture and language. I think programs like this are a great way to start building towards stronger, more connected communities," says one of the program participants, Sami Wackerle.
And Buddy cares deeply for his community of language learners too. "I really appreciate my students. They are really interested in learning my language and culture."
A trust is developing from these cultural exchanges, but there's still so much more we can do. As we move ahead in 2019 and beyond, we hope that these programs will continue to grow in good relationship with Indigenous artists and partners.
*5th principal of reconciliation as outlined by the Truth and Reconciliation Committee's Call to Action