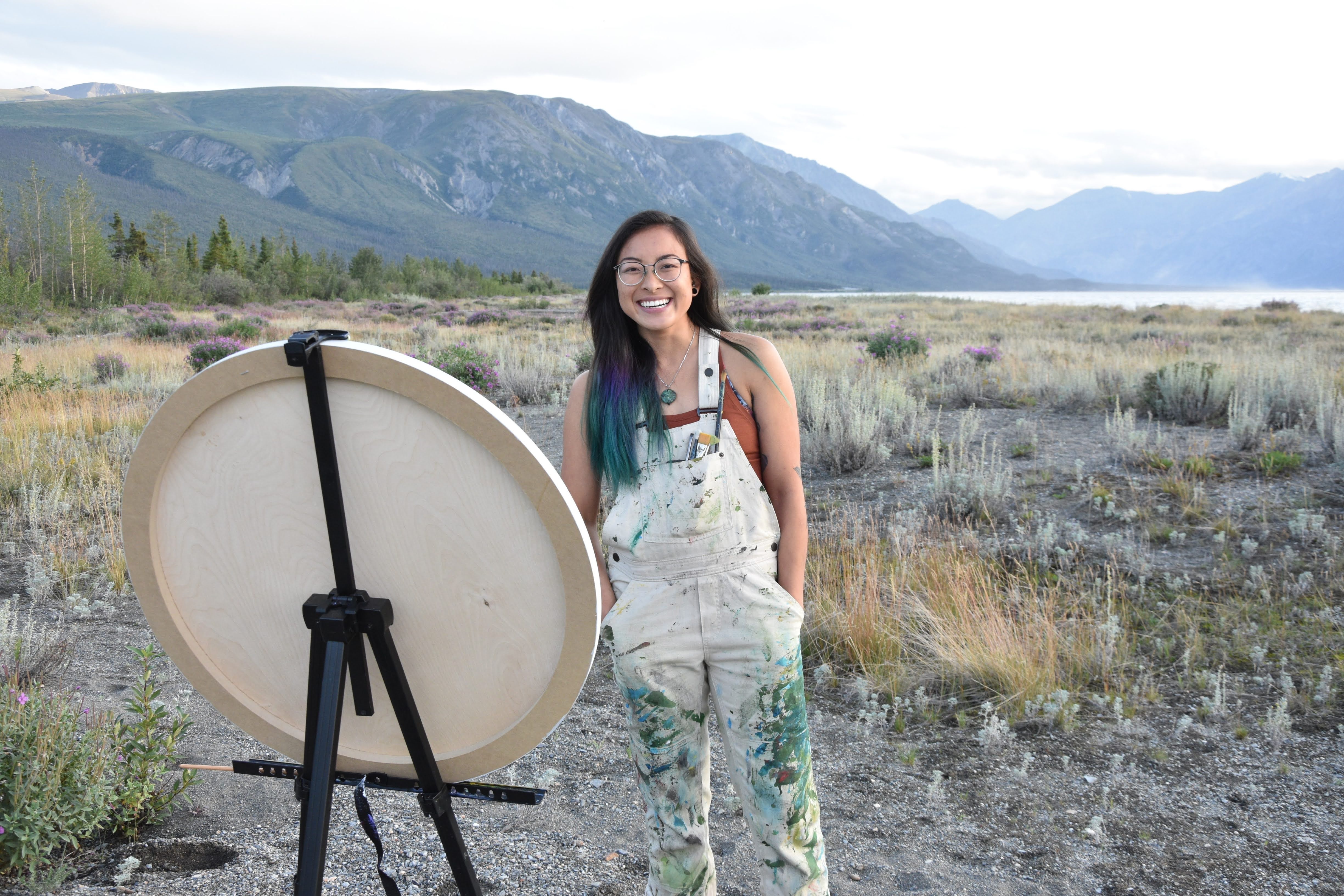 Megan Leung is an environmental artist and scientist. Both her art and scientific research are inspired by the beauty and complexity of natural landscapes.
Her thesis uses a combination of science and art to better understand Canadian Arctic freshwater security in a changing climate. Her art is a combination of various styles, and aims to speak about the importance of the health of our land in a more accessible way. Both fieldwork research and recreational activities bring Megan to beautiful, remote places where water, ice, permafrost, and snow interact with the land. These places often are surveyed aerially, with each of her abstract interpretations of this perspective as unique as the inspiration itself.
Megan's work has been featured by artsPlace Canmore, Parks Canada, The International Federation of Red Cross and Red Crescent Societies, The Arctic Institute of North America, Cirque Éloize, Canadian Water Resources Association, University of Calgary, University of Saskatchewan, and Global Water Futures. She currently resides in Mohkinstsis, Treaty & Territory.