The Banff Art Project In Action
The lobby at Banff's Ti'nu community housing complex is busier than usual on a sunny Sunday afternoon in October. Several residents are mingling with each other, but the majority are clustered around a large canvas in the corner.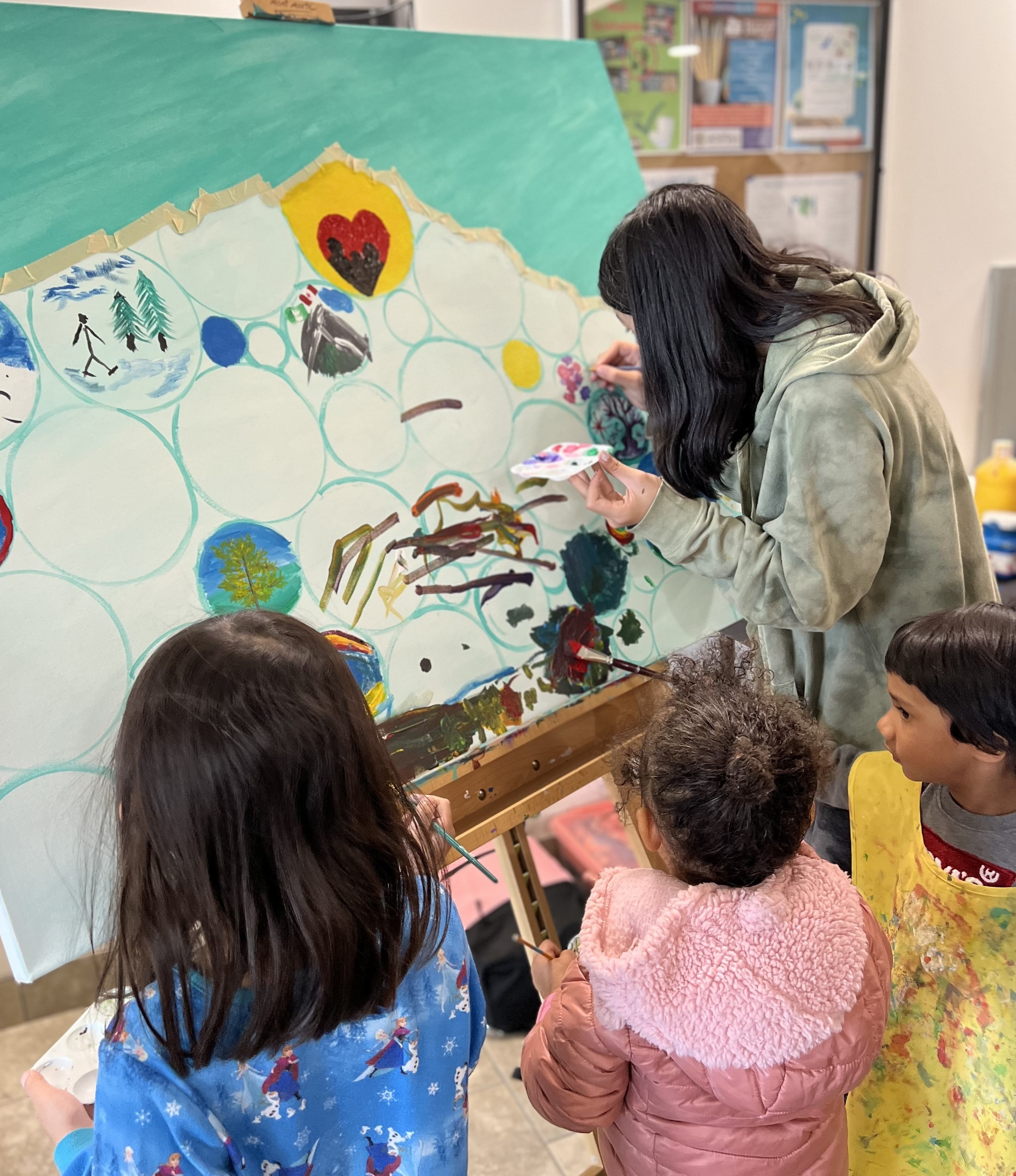 Its surface has been covered by local artist Steph von Neugg with multiple outlines of empty circles, which the local community is invited to transform with their own creations. Several children busy themselves, paint brushes in hand, filling the part of the canvas they can reach with colorful marks.
It's easy to tell the kids have an easier time letting their creativity run wild on the canvas, while the grown ups are more reserved in their art making. Yet everyone who is putting their mark on the painting does so with deep focus and attention to detail, their faces concentrated on the task at hand. They want to do a good job.
A young man stops by the commotion on his way out of the building. As he's invited to join in, he responds with hesitation that he has never painted before and wouldn't know what to do.
"Even more reason to try it!", he hears in response and is offered a brush along with words of encouragement. He lingers a little longer and eventually decides to participate.
"This is why we are here and why we invited artsPlace here. To bring art to where people are at, physically and mentally, and to offer them a chance to be creative in a space where they feel comfortable", says Jill Harrison, a community social planner at the Town of Banff who is collaborating with artsPlace on the project. "We are sowing the seeds of community art making here", she says with a warm smile.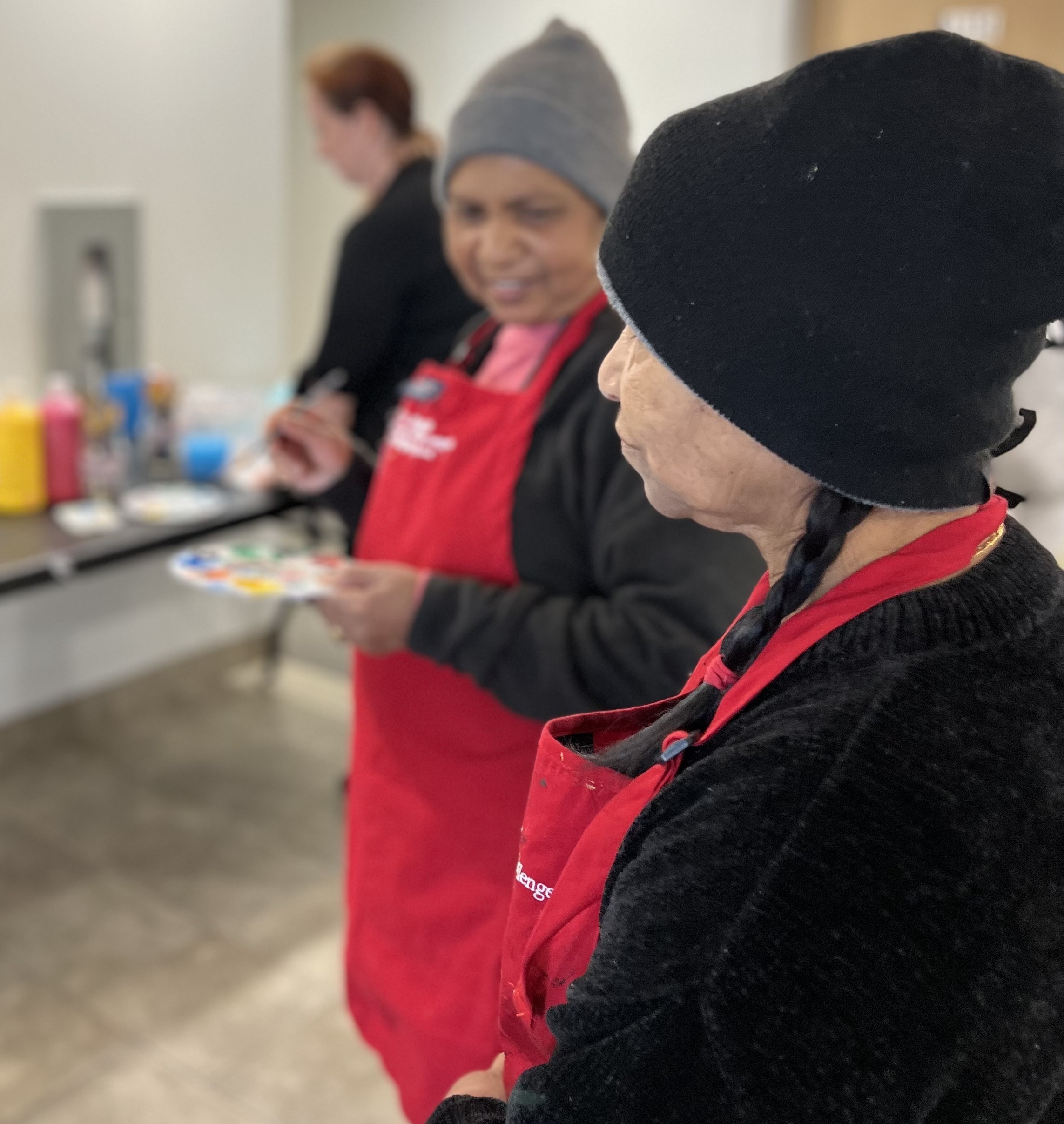 Jill's mission is to foster vibrant, supportive and connected communities within diverse neighborhoods such as Ti'nu. She believes in removing the barriers to accessing community activities such as the arts, music, or yoga by bringing them right to where people live. "We need to meet people where they are at."
"When we did our community social assessment study a few years back, do you know what the biggest ask from the community was?", she asks. "To have a facility like artsPlace in Banff!"
For many people it's just not feasible to travel to Canmore to enjoy the arts. There is deep appreciation in the room for the opportunity to participate in creativity right at home.