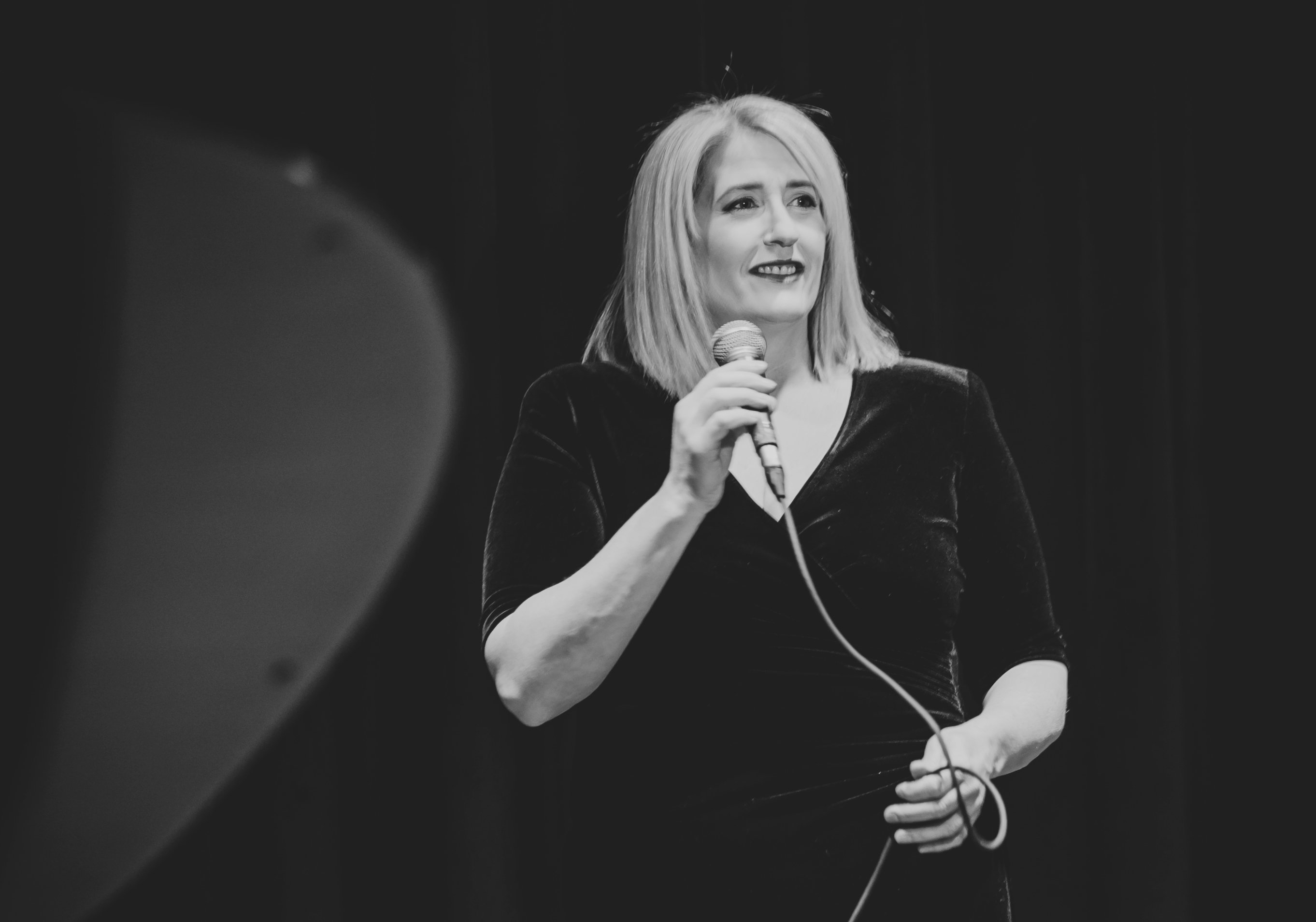 Tracey is the producer of the Vic Lewis Band Festival - Alberta's largest and longest-running non-competitive festival for high school concert and jazz bands, attracting over 1,300 students from across the province with instruction delivered by an international faculty of top-tier musicians and educators.
She is also a jazz vocalist who loves to perform.
She sings fluently in both English and French and has received several awards and accolades for her vocal performances. Tracey attended the Claude Watson School for the Performing Arts before continuing her studies in vocal jazz at the University of Toronto. Having performed across Canada, the US, and Europe, Tracey's versatility as a performer is truly remarkable.
She has adored singing since she was a child, and she has spent her entire life refining her skill and sharing it with others. With over 25 years of professional singing experience, Tracey receives constant praise for her soulful yet powerful voice and her ability to connect with any audience.
She has recorded 3 albums, been featured on major radio stations Internationally, and collaborated with globally recognized jazz artists including Dave Restivo, Kevin Turcotte, Reg Schwager, Mark McLean, and David Braid to name a few.
Contact Tracey at [email protected] or learn more about her at www.traceywilkins.ca
Photo by Aydin Odyakmaz
Meet the rest of Our Team.