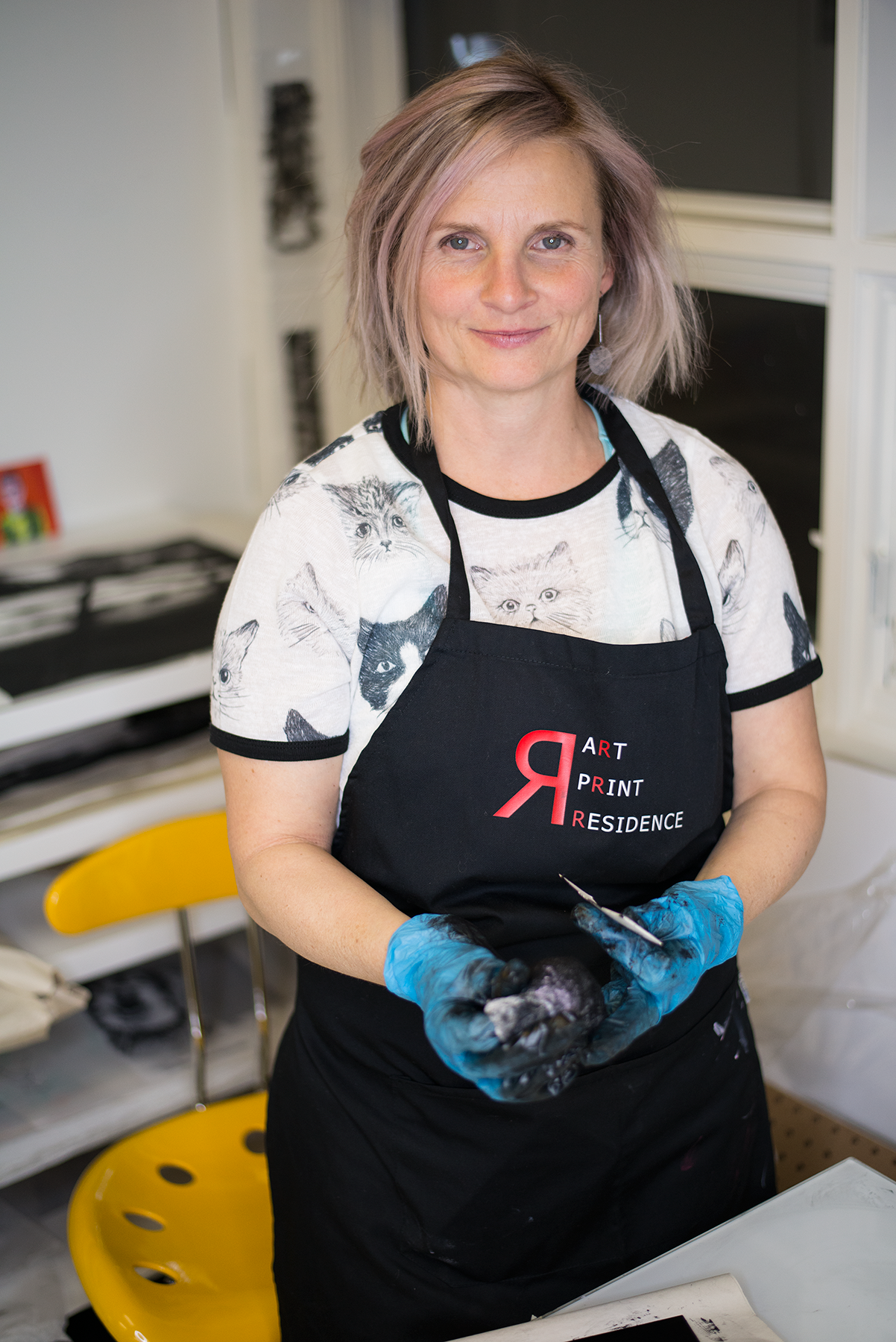 Jennifer is an active artist using various printmaking techniques as well as abstract painting in her current practice. She is a maker and promoter of the arts in Canmore.
She takes inspiration from many things, including nature, mundane domestic events, and politics to create her art. She actively participates in various print calls, exhibitions and exchanges nationally and internationally.
Jennifer is currently a Board Member on the Canadian Mountain Arts Foundation – a governing body of artsPlace – as well as other community committees.