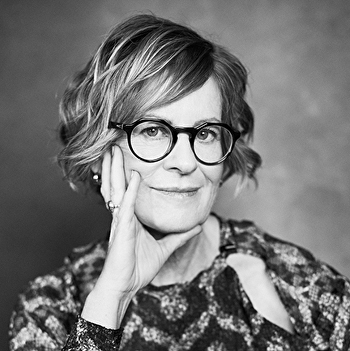 Barb has run her studio practice for 20 years. Her current work reflects on our contemporary condition and how it bumps up against our history and our natural environment. These are fluid intuitive explorations with a focus on colour and the materiality of the painted surface.
"Over the course of my career I have worked as a graphic designer, art director, animator, multi-media developer, instructional designer, a painter and art instructor. The one constant theme along this journey has been my curiosity about creativity and the ways people innovate. For this reason I am constantly experimenting, pushing the boundaries of my materials and making paintings that study my self awareness."
Barb Fyvie was born in Calgary. After completing a BFA at the University of Alberta in 1984 she worked in design and education alongside her painting studio practice. In 2015, she was awarded a Public Art Commission by The Town of Canmore. Her work can be found in collections across Canada, and in the U.S. and Europe. Barb also mentors emerging artists and teaches painting and expressive arts workshops in the Bow Valley.