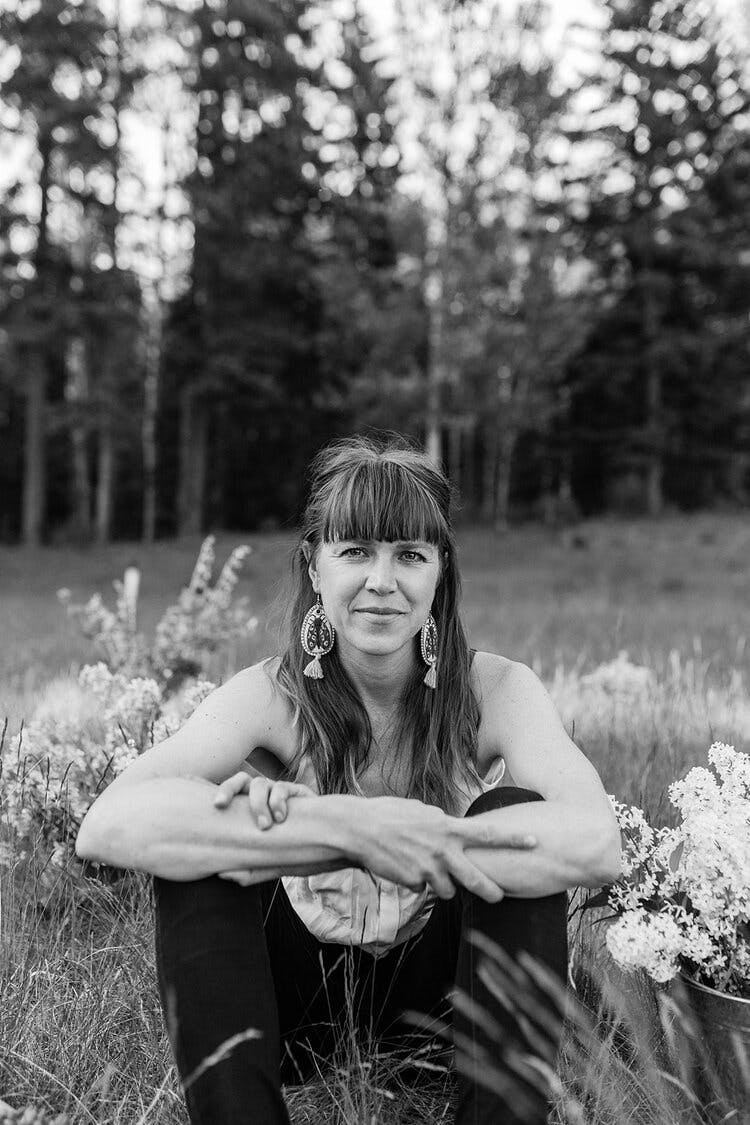 "My name is Laurel and I grew up in Calgary, Alberta. As a young child I spent a lot of time in my backyard building moss homes for slugs and picking the wildflowers from neighbourhood alleyways. I have always felt a call to the wild things.
Nature is the space where my spirit runs free and I feel most alive. My art represents the connection I feel with this space. I am mostly pulled to capture the whimsical and wild nature of flowers that grow on the Rocky Mountain landscape and the coastal forests of British Columbia. The art I create is intended to make us feel wild, alive and beautiful while honouring our environment. I believe we can create beautiful objects while respecting the planet. Thus, the pieces I create from jewelry to cards use materials that have a lower impact on the environment. For instance, the jewelry fabric is organic cotton, the cards with plastic sleeves are made from 100% compostable material, the envelopes are made from post-consumer recycled materials and the flowers I use are either grown from seed and harvested or sustainably harvested from municipal areas, not from the wilderness.
The name of my business, Wild Roots, is symbolized by a wildflower. To celebrate our wild spirit and stay rooted in that space. Simply put: be wild, stay rooted.
Much love,
Laurel"